COVID-19 Business Resource Center
Titus County & Mount Pleasant, TX
COVID-19 Business Resource Center
(Click on an icon to find out more)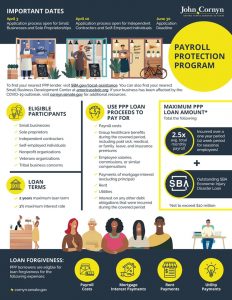 Tips for Manufacturers, Producers, & Exporters
Mount Pleasant is home to many manufacturers that rely on local and global supply chains. There are actions that global manufacturers can take to assess and respond to critical operations such as pursuing alternative sourcing strategies and communicating with key stakeholders on change in supply and demand volumes. 
Mount Pleasant, TX companies in this category can contact MPEDC Executive Director Nathan Tafoya to discuss any concerns, questions, or issues they are experiencing. Text or call Nathan at 903.572.6602 or email him at nathan@mpedc.org.
Global firm, PwC, recently shared some excellent recommendations that global manufacturers can follow now which include:
Transporting available inventory to areas away from quarantine zones and near ports where it can be accessed for shipping.
Securing capacity and delivery status for Tier 2 and Tier3 suppliers, and securing allocated supplies and overtime assembly capacity where possible.
Buying ahead to procure inventory and raw material that are in short supply in impacted areas.
Securing future air transportation as supply and capacity become available, shortening what might otherwise be ocean freight-based lead times.
Activating pre-approved parts or raw-material substitutions in places where the primary supplier is impacted, but a secondary supplier is not.
Activating product redesign or material certification resources where reliable second sources of parts or raw material are not already available.
Updating customers about delays and adjusting customer allocations to optimize profits on near-term revenue or to meet contractual terms.
Shaping demand by, for example, offering a discount on available inventory in cases where supply may be short for late winter to early spring.
Introducing new products previously destined for China into other plants.
Assess mid-term implications.
To access the full article and other helpful PwC articles, click here.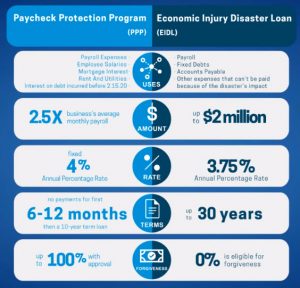 Resources for Titus County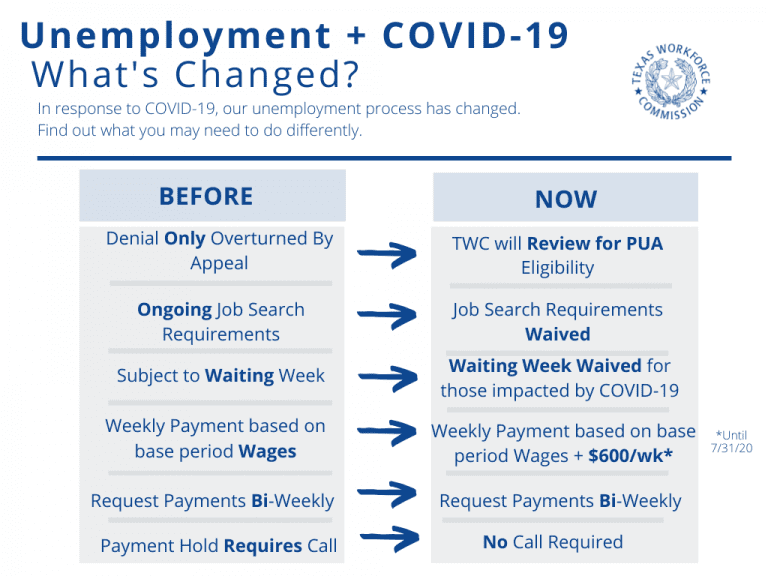 Updated List of Restaurants with Take-Out & Delivery 
provided by East Texas Broadcasting
Graphics & Data for Grant/Loan Applications