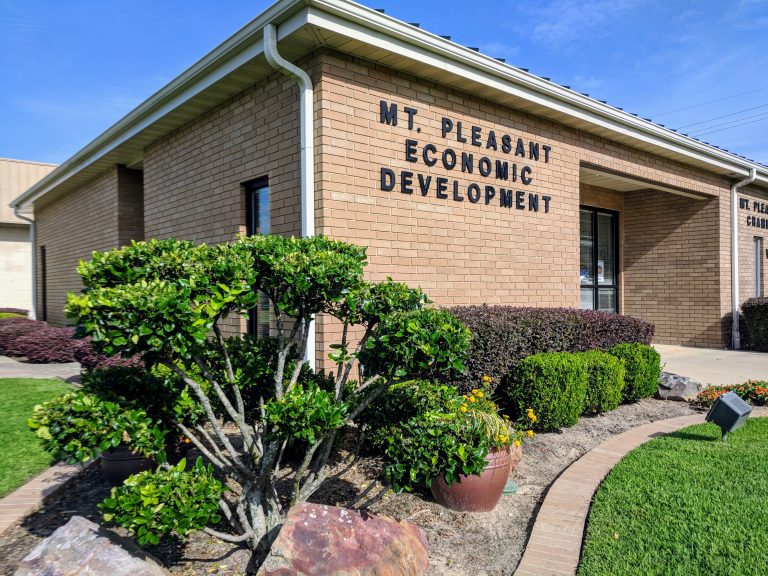 The City of Mount Pleasant, Texas Industrial Development Corporation, dba Mount Pleasant Economic Development Corporation's (MPEDC) Mission is to promote economic development in the City of Mount Pleasant and Titus County by supporting initiatives designed to increase jobs and private investment primarily in the manufacturing sector through real property development, workforce education and infrastructure extension. 
MPEDC exists to promote Mount Pleasant as a premier location for business, targeting key industries that provide high wage jobs and future sustainability for the community. MPEDC is the primary point of contact for existing businesses and prospective businesses, site selectors, developers, and community stakeholders to obtain technical expertise and support services necessary to properly evaluate business opportunities in the city.
The organization is organized under the Texas Municipal Code as a Type A Economic Development Corporation.  The Board which governs action of the Corporation consist of five members appointed by the Mount Pleasant City Council to two year terms.  The organization is required to comply with the Texas Open Meetings Law.  The Corporation may do business under the name Mount Pleasant Economic Development Corporation (MPEDC). The Corporation's activities are funded by a 3/8 cent sales tax approved by the voters in a general election in 1993. The Board's approved budget and expenditures must be approved by the City Council. 
The Mount Pleasant Economic Development staff  is always ready to help you expand or relocate your business here in Mount Pleasant, Texas. With years of experience in economic development, businesses will find the knowledge and support they need to succeed.