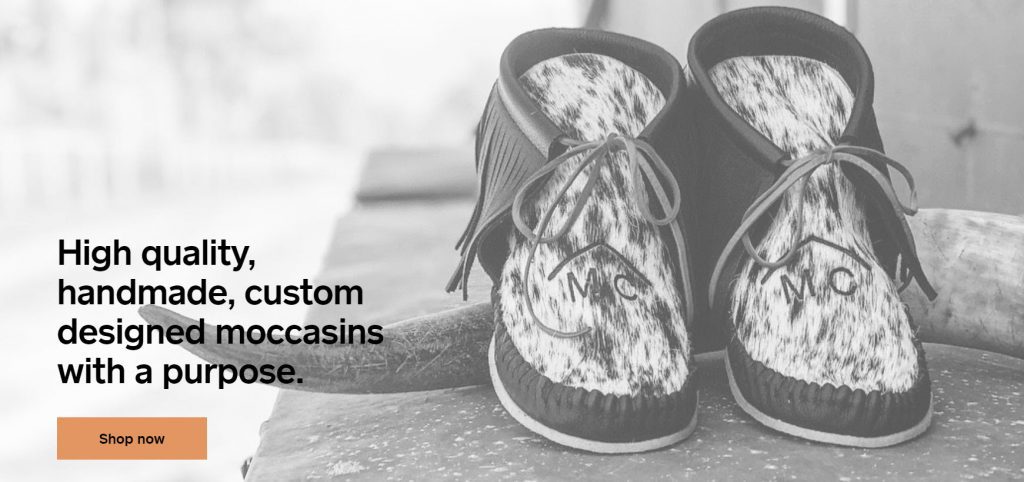 Super proud of these entrepreneurs in our community & rooting for their continued success. Manufacturing & production entrepreneurship is in Mount Pleasant's DNA, from Pilgrim's- Mt. Pleasant to Priefert Rodeo & Ranch Equipment, Big Tex Trailers, Diamond C Trailers, and Victor Super Premium Pet Food and much more. Be sure to tell these ladies "congrats" next time you see 'em & check out The Broncy Donkey Leather Co. (website is https://www.broncydonkeyleather.com/ and Instagram is https://www.instagram.com/p/CBMD7naH-mX/?igshild=1567jylxllgr) to show your support.
Misti Graham of the Bloomburg/Queen City area and Caroline Blackard of Mount Pleasant, own and operate the business, which got its official start last September. 
The moccasins were initially all hand-sewn but in mid-January they bought two leather-sewing machines. Now, the soles, vamps and fringes are sewn by the machines. Those parts and pieces are then hand-sewn into moccasins, Caroline said.
Empowering women is an important part of Broncy Donkey's business footprint.
Both young women graduated from high school this spring and plan to attend Vernon College near Waxahachie, Texas, in the fall. They also plan to continue making moccasins while in college.
To read the full article, visit https://www.texarkanagazette.com/news/her/story/2020/jun/02/her-moccasin-makers-have-feet-firmly-planted/829445/?fbclid=IwAR2r4-o6xv7attWIyST7qfSWMoyzKyLAPSJSDT9p-8UtFHTMlDySFdZMgqs